10 Fun Facts about Charles Dickens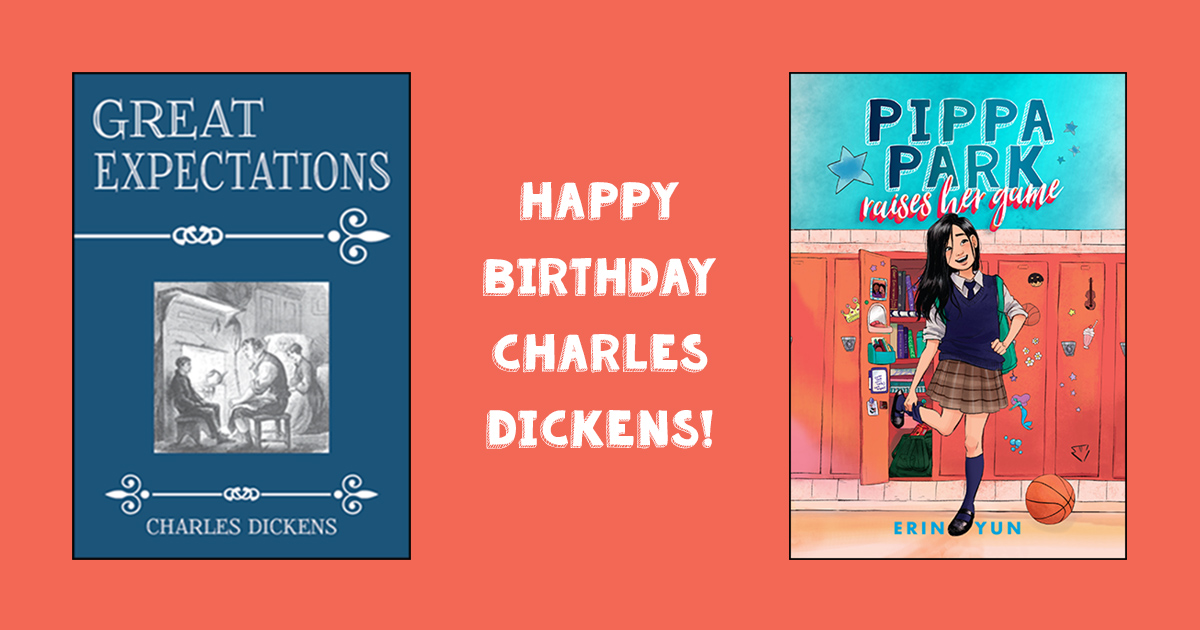 From the editors of Fabled Films Press:

Today is Charles Dickens's 208th birthday! Dickens wrote Great Expectations, the inspiration for Erin Yun's Pippa Park Raises Her Game, which is now on sale! To celebrate, here are ten fun facts you might not know about the famous author:
Dickens wrote his first story when he was around nine years old! It was a tragedy called Misnar, Sultan of India.
A Christmas Carol is the reason the greeting "Merry Christmas" became a popular phrase.
Dickens was on the train during the Staplehurst train crash of 1865. He rescued and tended to several passengers (including his mistress Ellen Ternan and her mother!) after evacuating his carriage, which was hanging over the edge of a viaduct.
Dickens had a pet raven called Grip (who appears in Barnaby Rudge).
By the middle of its original serialization, Great Expectations was selling 100,000 copies each week.
Dickens had ten children with his first wife, Catherine Hogarth, and he loved to give them nicknames. These nicknames included "Skittles" for his son Alfred, "Lucifer Box" for his daughter Kate, and "Chickenstalker" for his son Francis.
Dickens introduced or popularized the use of over 250 words and phrases through his works, including "flummox," "humbug," "butterfingers," "scrooge," and "the creeps."
The success of The Pickwick Papers in 1836 and 1837 elevated view of serialized novels, which had previously been looked down on by serious authors.
Dickens had a very private funeral with only twelve people in attendance, but so many people wanted to pay their respects that the grave was kept open for two days. Over 10,000 mourners visited the grave in this time.
Dickens's work is so popular that he is still one of the top 100 best-selling authors in the United Kingdom according to Nielsen Book Data, despite dying 150 years ago.

Happy 208th birthday, Charles Dickens!