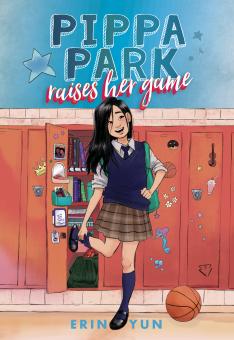 ---
"An empowering celebration of identity, friendship, and embracing one's roots."
—Publishers Weekly
"Pippa is a magnetic heroine, funny and good-hearted... will appeal to a wide audience."
—Booklist
"This charming and fast-paced middle-grade novel highlights family, friendship, and identity."
—Common Sense Media
"An enjoyable read with a buoyant contemporary twist on an old classic."
—School Library Journal
---

Readers will cheer on Pippa Park in this wonderful middle school book about friendships, bullying, crushes, and family. In this relatable story, Pippa reinvents herself and discovers who she really is on and off the basketball court.

Life is full of great expectations for Korean American Pippa Park. It seems like everyone, from her family to the other kids at school, has a plan for how her life should look.

When Pippa gets a mysterious basketball scholarship to Lakeview Private, she jumps at the chance to reinvent herself. At school, Pippa juggles old and new friends, a crush, and the pressure to get A's and score points while keeping her past and family's laundromat a secret from her elite new classmates.

But when Pippa begins to receive a string of hateful, anonymous messages via social media, her carefully built persona is threatened. As things begin to spiral out of control, Pippa wonders if she can keep her old and new lives separate, or if she should even try.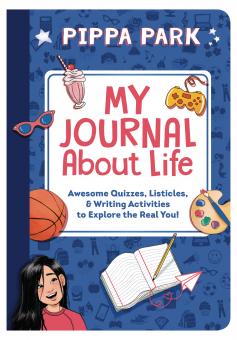 Celebrate the Real You with the Companion Fill-In Journal for Pippa Park Raises Her Game!
Keep tweens entertained for hours with My Journal About Life, an interactive journal of awesome quizzes, listicles, and writing prompts inspired by Pippa Park that helps tweens celebrate their individuality and create a time capsule of their lives.

The book is packed with over a dozen different writing activities that are inspired by tween obsessions including family, friends, school, and themselves. Journaling helps tweens increase communication skills, self-esteem, and emotional vocabulary.