Pippa Park Library & School Resources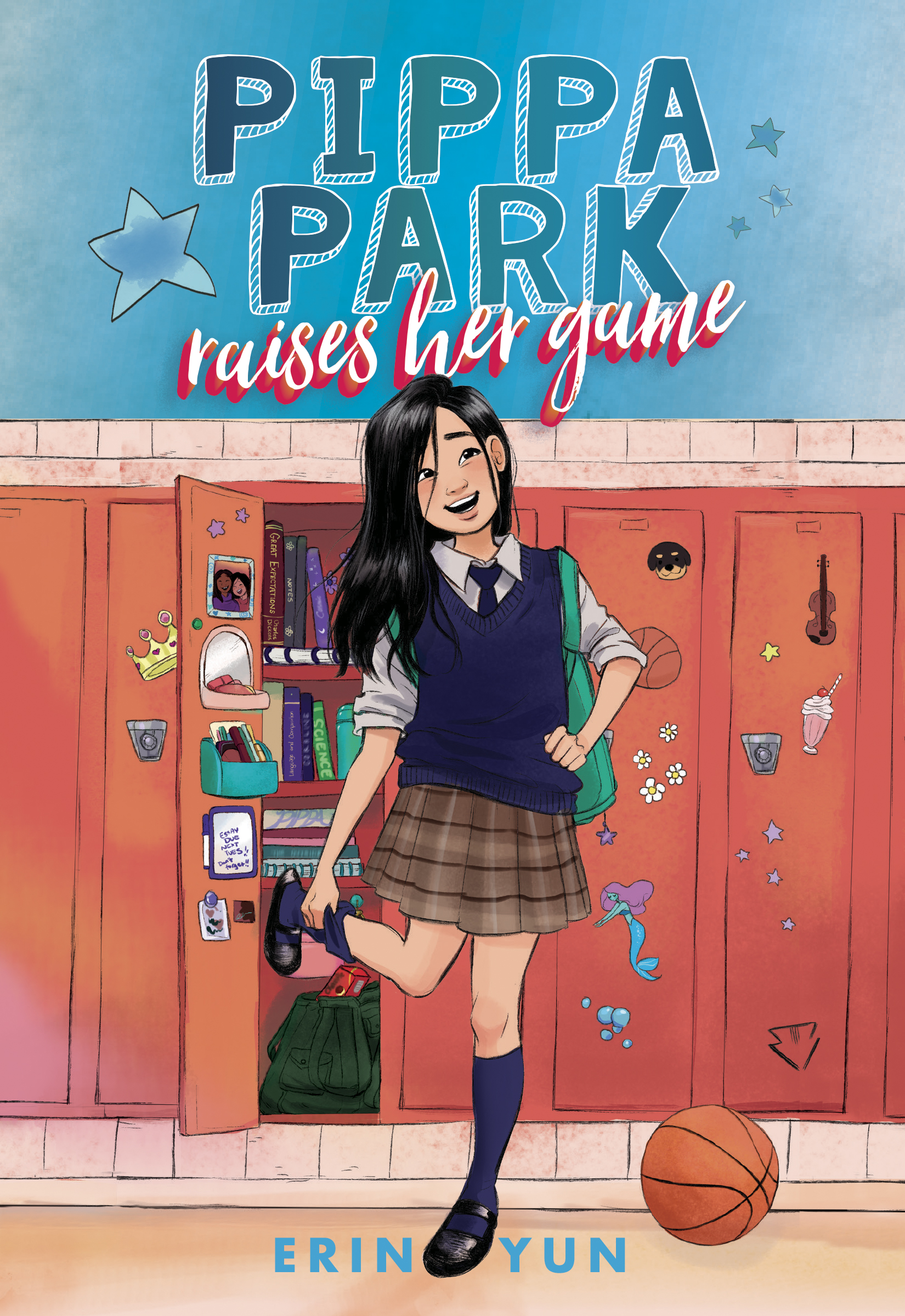 Fabled Films Press is proud to offer a variety of educational materials to support the needs of your learning environment.
Engage kids at home and at school with our Tween Activity Kit and Common Core Educator's Guide. Both books have an AR Quiz!


Encourage aspiring authors with Erin Yun's Writing Prompt Worksheets.


Connect your students with author Erin Yun's Pre-Recorded Writing Workshop.
---
Get Caught Reading with Erin Yun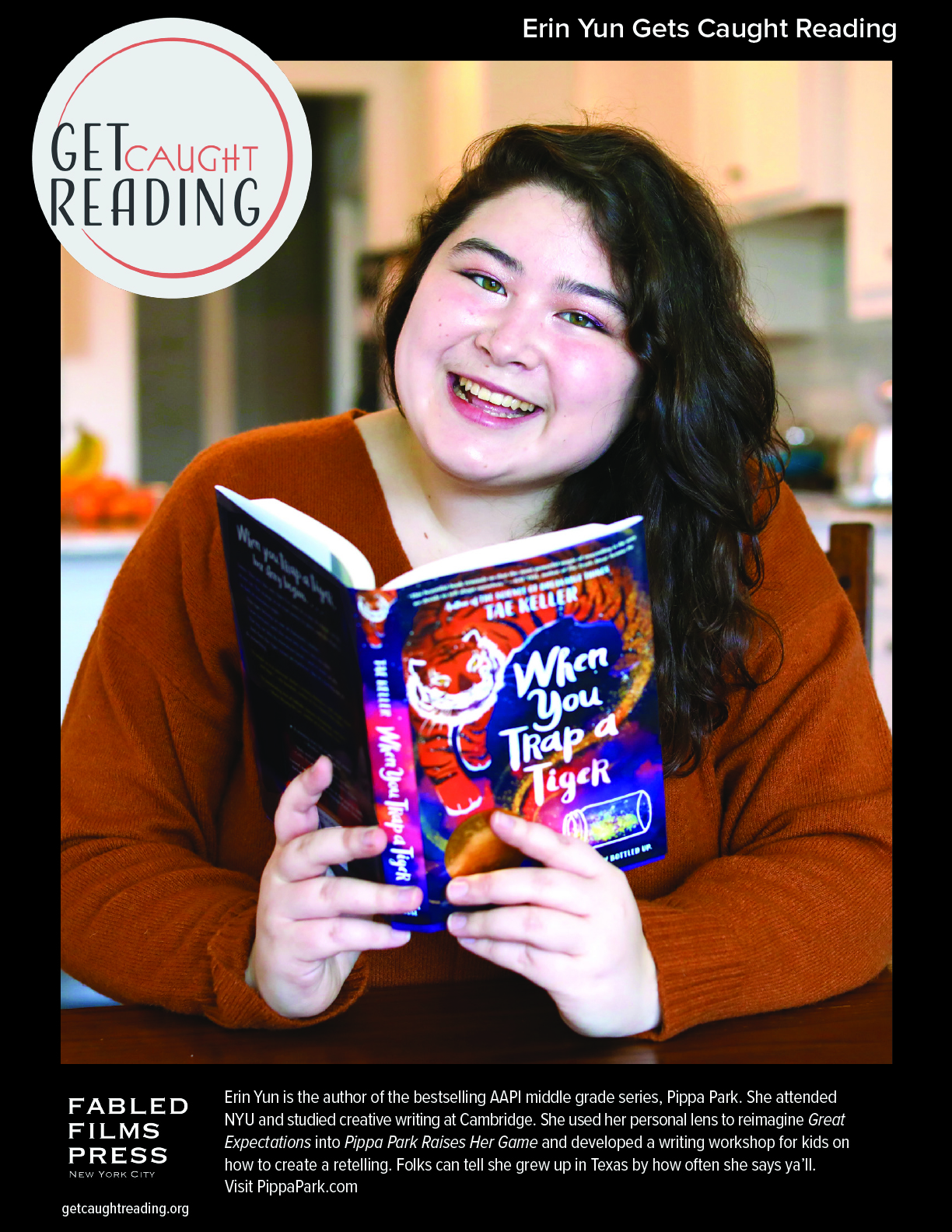 Jun 20, 2023 by
Erin Yun
There are not many books that make me ugly cry in public, but Tae Keller's
When You Trap a Tiger
is one of them. Sentimental, bittersweet, and beautifully told, this Newberry Award-winning book can be devoured in one sitting. I did just that, and I hope that you will too
---
Printable Resources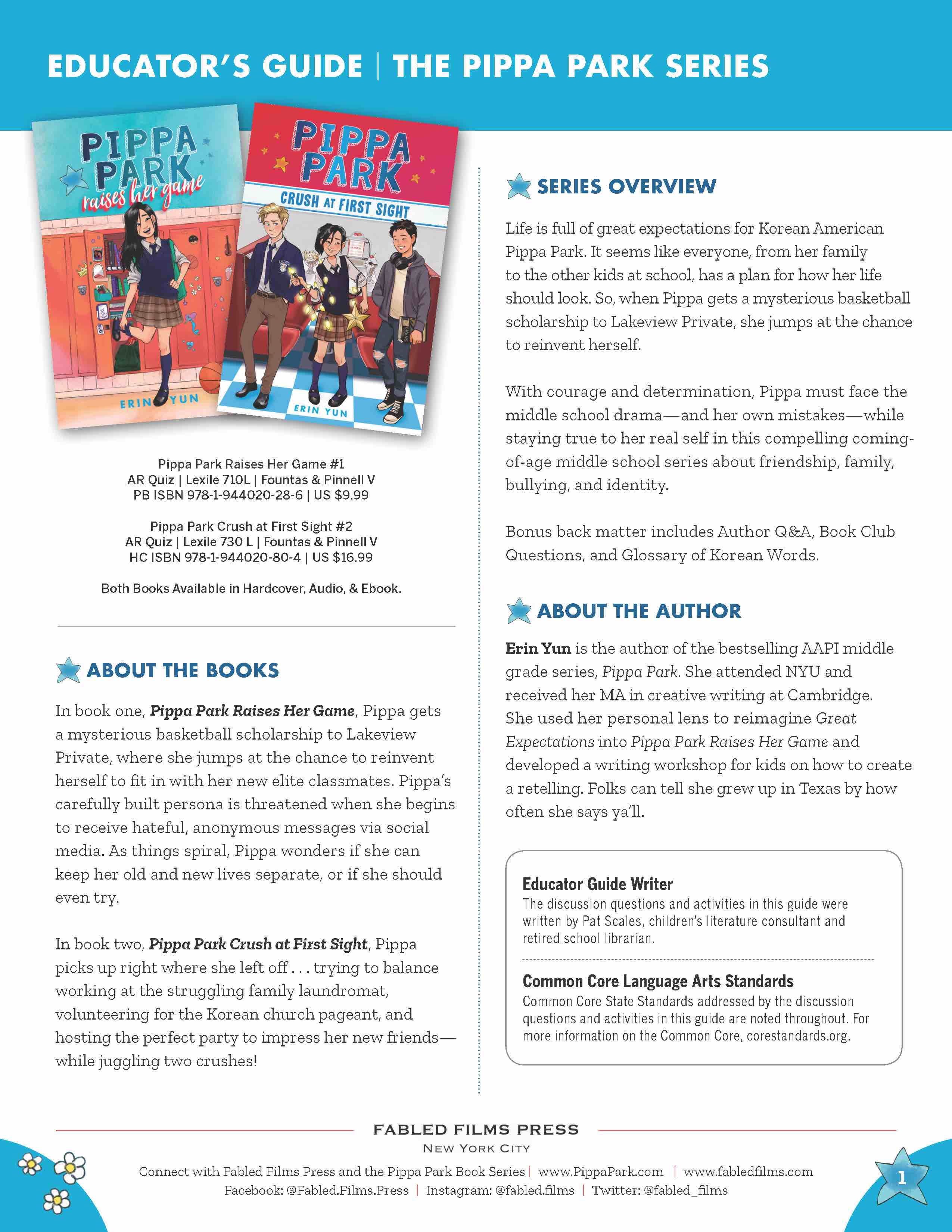 Educator's Guide
by Pat Scales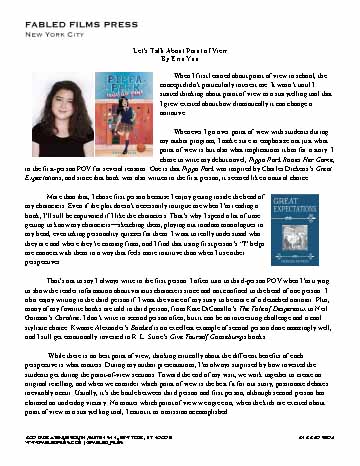 Erin Yun Blog Post
Point of View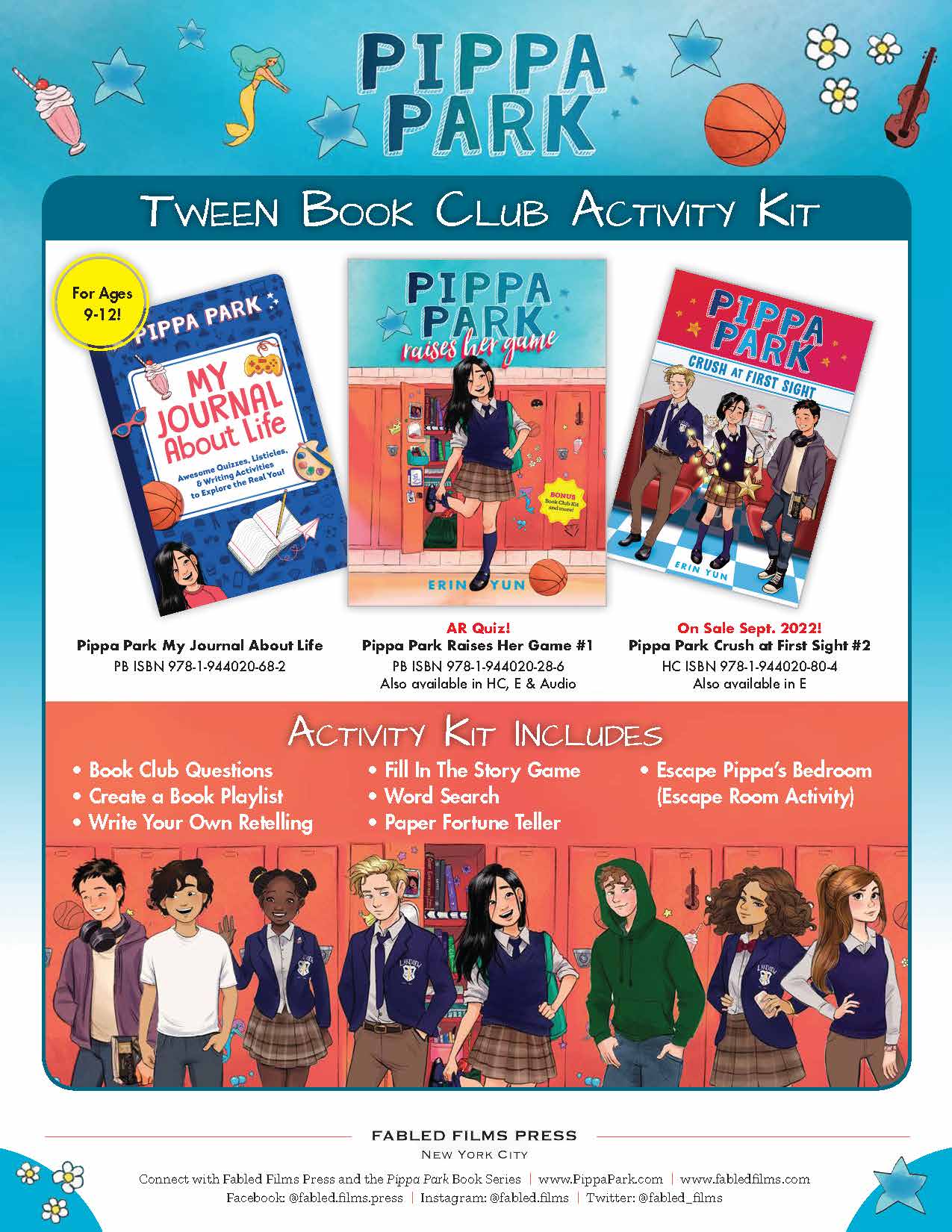 Tween Activity Kit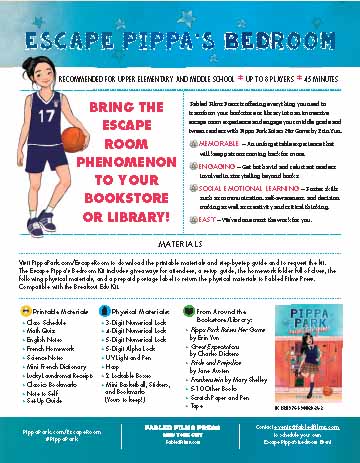 Escape Pippa's Bedroom
(Escape Room Activity)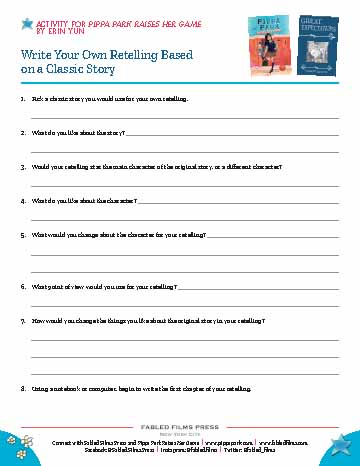 Write Your Own Retelling Worksheet
---
Erin Yun's Writing Workshop Author Program
Contact events@fabledfilms.com to request bookmarks for your Pippa Park event.
Available to US mailing addresses only.
---
Pippa Park Raises Her Game by Erin Yun
HC ISBN 978-1-944020-26-2 | PB ISBN 978-1-944020-28-6 | eBook ISBN 978-1-944020-27-9
AR Quiz | Lexile 710L | Fountas & Pinnell V

Pippa Park Crush at First Sight by Erin Yun
HC ISBN 978-1-944020-80-4 | eBook ISBN 978-1-944020-89-7
AR Quiz | Lexile 730L | Fountas & Pinnell V
---