Tween Book Club Activity Kit
Fabled Films Press is offering everything you need to host a Pippa Park Party in your bookstore or library including an Escape Pippa's Bedroom (An Escape Room Activity), Discussion Questions, and free giveaways. Email
events@fabledfilms.com
to request materials or if you have any questions about hosting your own Pippa Park event!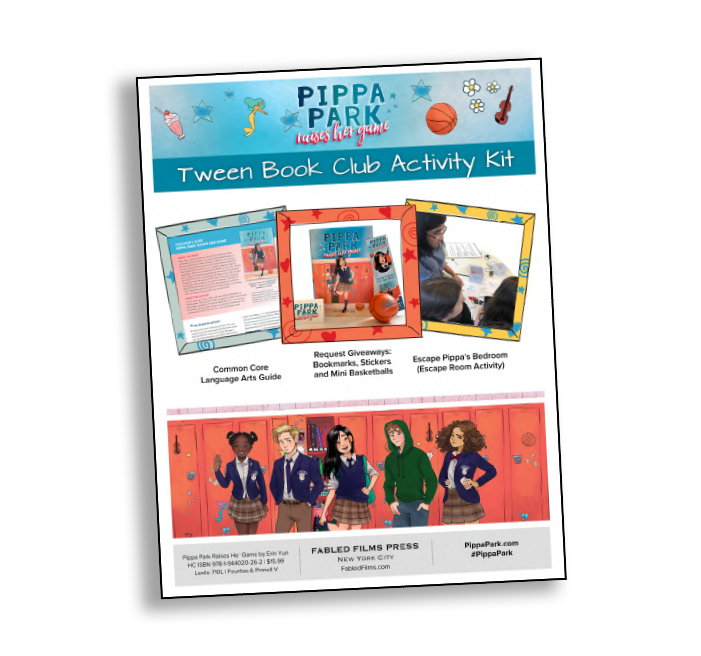 Escape Pippa's Bedroom (Escape Room Activity)
The Escape Pippa's Bedroom Kit includes everything you need to transform your space including a setup guide, the homework folder full of clues, locks, a UV flashlight, boxes, a mini Pippa Park basketball, and a prepaid postage label to return the physical materials to Fabled Films Press. The Escape Pippa's Bedroom Activity is compatible with the Breakout Edu Kit.
Discussion Questions
Host a Tween or Middle Grade Book Club using the questions in the Common Core Language Arts guide. These questions can also be found in the back of the book.
Free Giveaways
Request free giveaways for your attendees including Pippa Park bookmarks, stickers, mini basketballs, and signed bookplates.
---
Common Core Language Arts Guide
The Pippa Park Raises Her Game Language Arts Guide contains lessons and activities that are aligned to the Common Core Standards.
Click the image to download.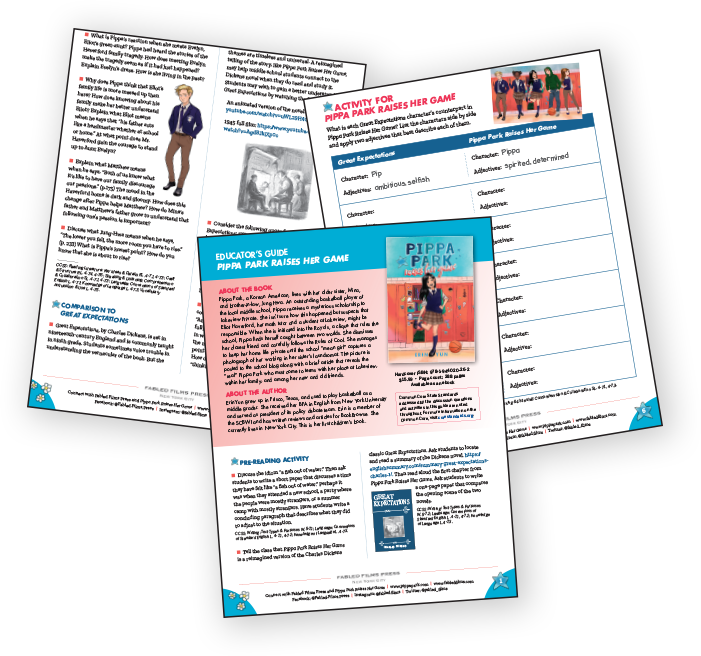 Fabled Films Press works with educators in their respective fields to develop their educational materials. The Pippa Park Raises Her Game Common Core Language Arts Guide was written by Pat Scales, a children's literature specialist and retired school librarian. She taught Children's Literature at Furman University for 27 years and has taught special courses at University of Texas, Louisiana State University, Drexel University, and University of South Carolina. She is a contributor to Book Links Magazine, has a bimonthly column in School Library Journal, and has authored a number of books including Teaching Banned Books: 32 Guides for Children and Teens.