Meet Jung-Hwa!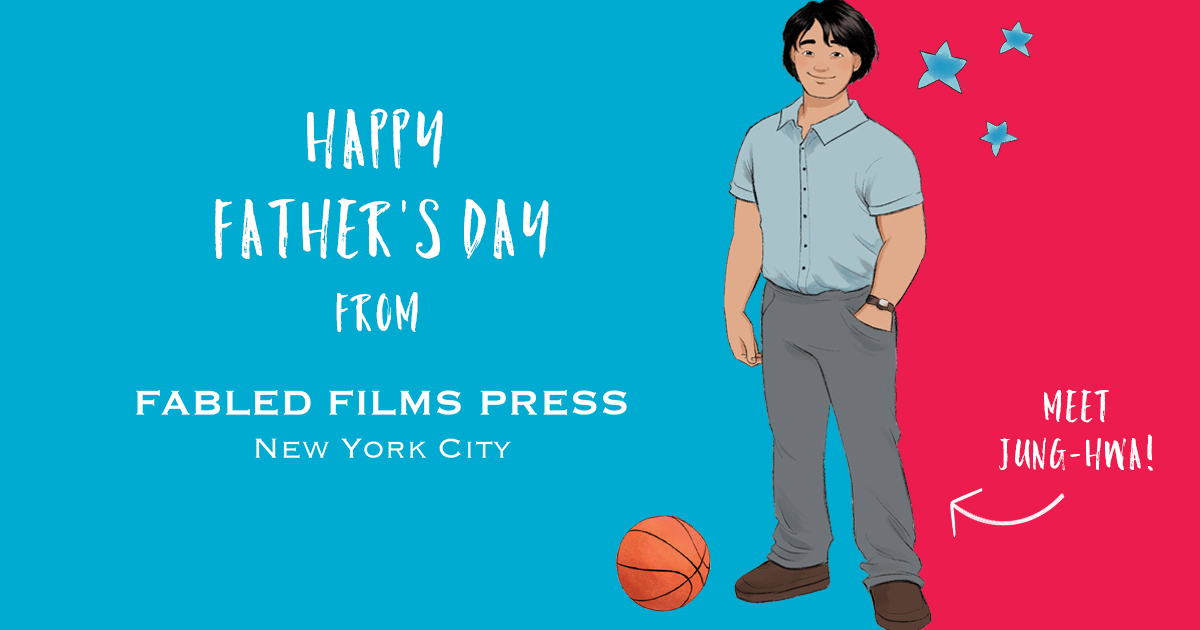 In my debut novel, Pippa Park Raises Her Game, I spent a lot of time thinking about the relationship between Pippa Park and her brother-in-law, Jung-Hwa. Since Pippa often squabbles with her older sister, Mina, I wanted her to have a sweet, strong bond with Jung-Hwa. Going into the first draft, I knew Pippa adored Jung-Hwa as a father figure, but the more I wrote about him, the more I adored him as well.
Jung-Hwa plays many roles. He is a father figure, an advice giver, an excellent cook, and a friend to Pippa. While brainstorming Jung-Hwa's personality, I took parallels from Pip's brother-in-law, Joe Gargery, in Great Expectations—the inspiration for my novel. Father's Day wasn't invented until the twentieth century, but if it existed in the 1800s, Joe would definitely be celebrated. Both Joe and Jung-Hwa are incredibly sweet and humble, always available for Pip and Pippa when they need somebody.
I drew inspiration for Jung-Hwa from other sources as well, including my own father. The two men aren't exactly the same: Jung-Hwa is a cheerful, mild-mannered Korean American man, and my dad is an outspoken, history-loving Polish American. But they both have a large heart and an unflinching love for their family. My dad is the inspiration for one scene in particular. After Pippa fights with Mina, Jung-Hwa tries to console Pippa by giving her extra snack money. As a kid, I remember going to sleep after fighting with my parents. When I woke up, my dad would present me with some small token of reconciliation, a new book or my favorite treat. Little gifts might not solve every problem, but both Pippa and I share in the knowledge that these gifts are symbols of love. The affection behind the gesture, more than the gesture itself, is what is important.
In Pippa Park Raises Her Game, Pippa deals with anonymous cyberbullies, distant crushes, and her new-girl status at school. It is a lot to handle as a middle schooler! Fortunately, Pippa has Jung-Hwa on her side of the court, supporting her through everything.