Pippa Park Crush at First Sight is On Sale Now!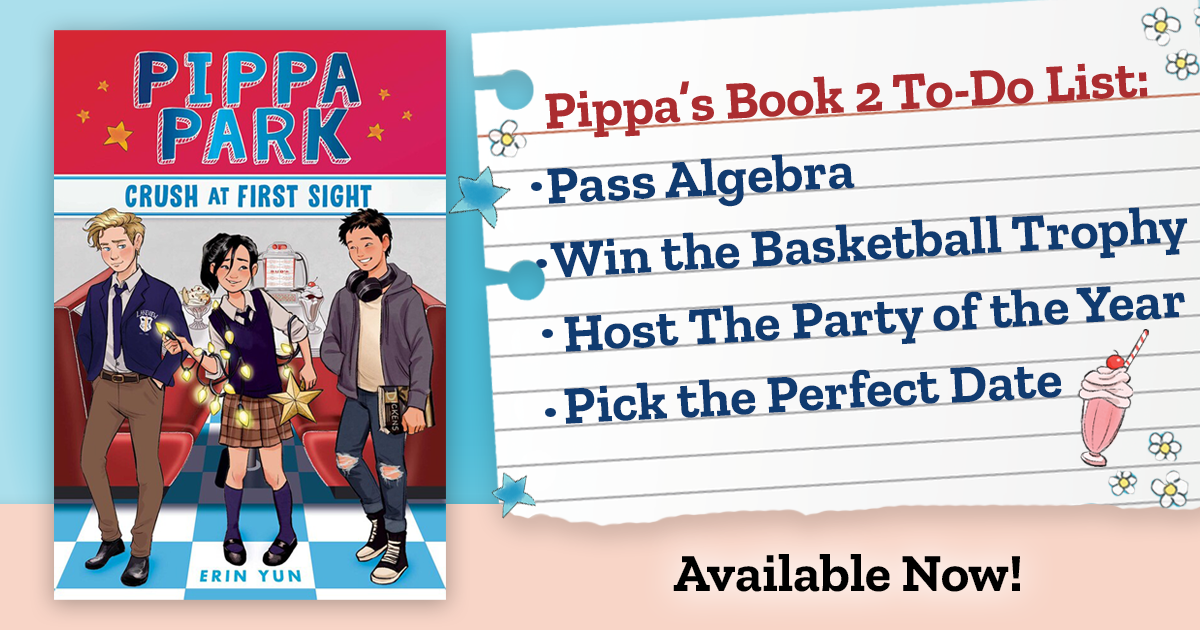 Now Available: Book 2 in the Bestselling AAPI Pippa Park Series: Pippa Park Crush at First Sight by Erin Yun!
This relatable middle-grade story for kids ages 9-12 is about identity, family, friendship, and peer pressure.
Want to Learn More? Read on For a Description of the Book.
In this heart-warming sequel, Pippa Park must navigate friendships, bullying, crushes, family, and fitting in.
Korean American Pippa Park picks up right where she left off . . . trying to balance basketball, school, friends, working at the struggling family laundromat, and fitting in. Eliot, her math tutor—and the cutest boy at school—is finally paying attention to her. And Marvel—her childhood friend—is making her required volunteering much more interesting. But things with the Royals, her new friends and teammates who rule the school, still feel a bit rocky. Especially because Caroline, a head Royal, would like nothing more than to see Pippa fail.
So when Pippa is faced with hosting the annual Christmas Eve party that could make or break her social life, how can she say no? Will Pippa make enough money to cover the costs while juggling crushes and everything else? With courage and determination, Pippa sets out to host the party, find the perfect dress, pick the right boy, and stay true to her real self.
Exclusive Bonus Content:
Author Q&A, book club questions, and a glossary of Korean words!
You can read an excerpt
here.