Time for a Shelfie! with Erin Yun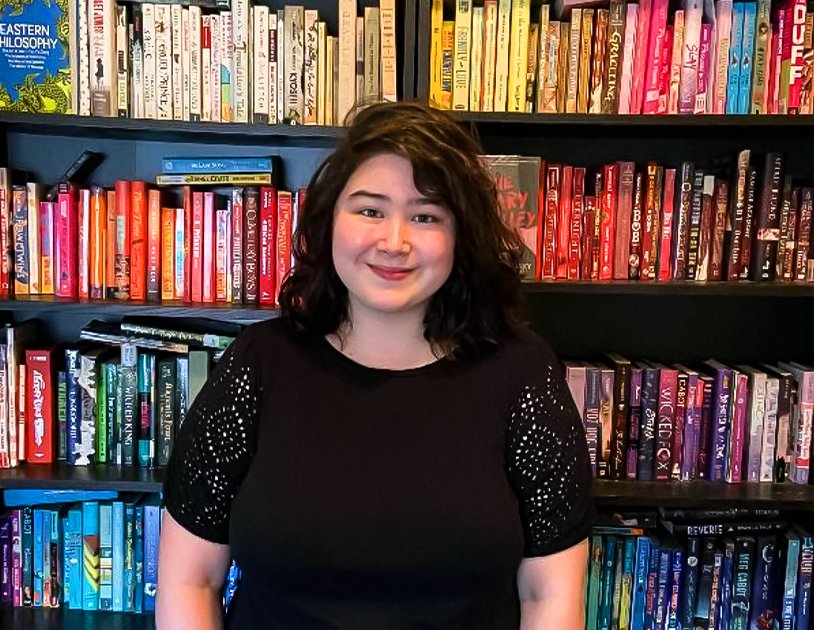 If a picture is worth a thousand words, what does this picture say about me? Check out my "shelfie" for Read Across America Day!

1.) I adore sorting my books by color! It's easier for me to remember the cover of a book than the title, so it's convenient . . . and the bright splashes of color make me happy! I like to rearrange my books once or twice a year—it's the only interior decorating I know how to do—so when my collection isn't sorted by color, I rearrange them by the author's surname, genre, or tropes. I love all of my shelves, but when I took this picture, I was particularly attached to the purples.

2.) Paperbacks > hardcovers . . . but only just barely! Hardcovers look and feel gorgeous, but I'm afraid of hurting the spine and damaging the cover, so I treat my hardcovers like precious artifacts at a fancy museum. Paperbacks, on the other hand, travel with me everywhere! On the subway, by the pool, into restaurants... all of the books in this picture look fine, but my most treasured paperbacks are the ones with missing covers and watermarks.

3.) I have more books than shelf space! I started this collection in middle school and have steadily added to it over the past fifteen years. Now that I've begun bringing home ARCs from trade shows (which will never fail to delight me), I also store books in my closet, in my bedside drawer, and in random piles on the floor. In my dreams, I have a grand library where I keep all my books . . . but for now, I save space by donating extra books and giving them away to friends and family.