3 Ways for Tweens to Make Friends at School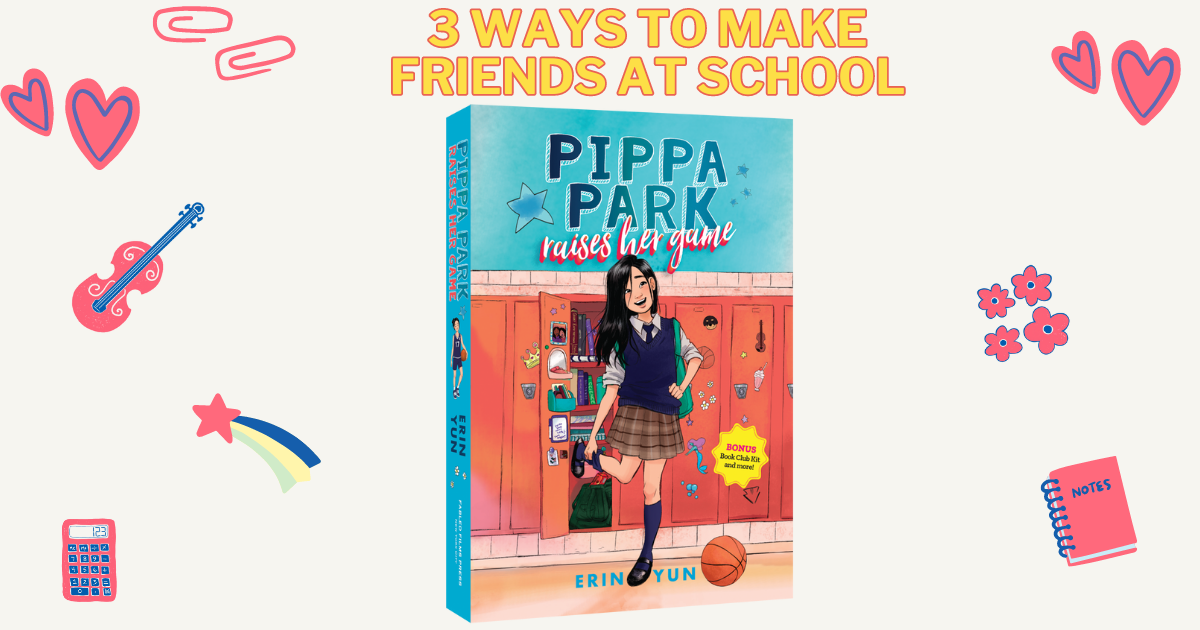 Making new friends can be hard, especially if you're nervous about going back to school. Luckily, Pippa Park—the relatable heroine of Pippa Park Raises Her Game by Erin Yun—has a few effective ways to make new friends.


Bond over your favorites
Friendships can often form when two people have something in common. For example, Pippa initially uses basketball as a way to bond with her teammates. Then, over time, she learns that they share other common favorites that help their friendship grow.
Expand your social circle
Having one person introduce you to other people can be a great way to make new friends. In Chapter 11, Pippa's new friend, Helen, helps Pippa expand her social circle by bringing her to a lunch table where the basketball girls sit. Even though they all play on the same team, it isn't until Helen introduces Pippa to the group that their friendship begins to blossom.

Spend quality time with them
A third way Pippa makes and keeps friends is by spending time with them. Since her friends are on the basketball team, she spends a lot of time with them during practice after school. Pippa spends time with them off the court, too—they get their nails painted, sit together in the cafeteria, and eat at Duo's Diner after practice. Once you make a new friend, it's important to nurture that friendship, and spending quality time together is a way to do that.