5 Highlights from My First Author Tour
After many nights sleeping in hotels with weird, unidentified sounds, I am officially back to sleeping in my own bedroom with its own weird, unidentified, but familiar sounds. Concerns over COVID-19 canceled events in Texas, Oregon, and California. Hopefully, I'll have the chance to make it out to those states one day. For now, I'm content to hole up in my apartment for a while. In between reading, writing, and binge-watching new Netflix shows, I've had a chance to reflect on all the wild, wonderful bits of my travels.
Here are the highlights from my first author tour...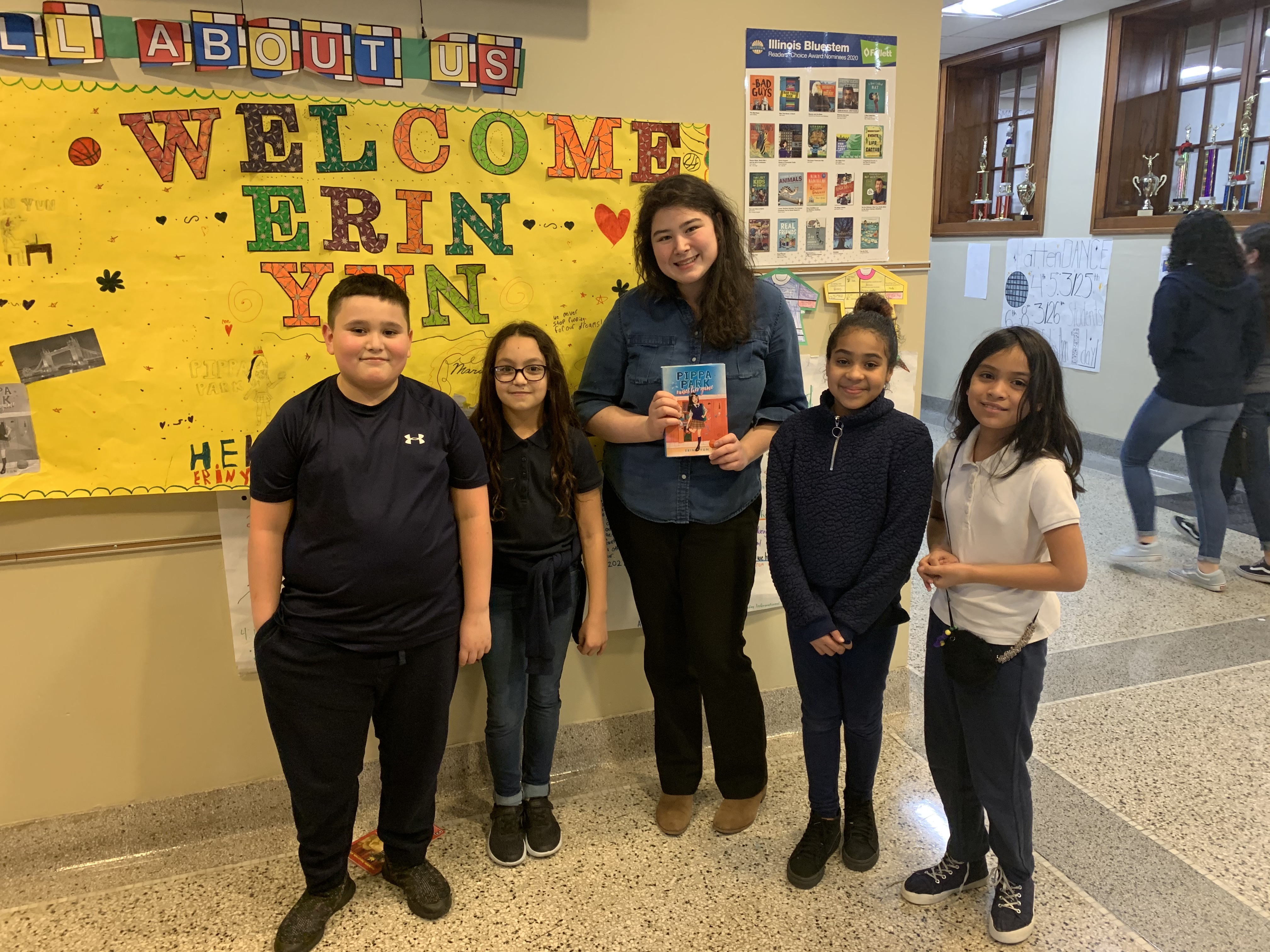 #1 Connecting with Kids
The chance to connect with the kids reading my book made me feel so out-of-this-world lucky. From hearing one kid say Pippa Park was his new favorite book to chatting with students about our favorite Korean foods, every experience made me feel so happy. At one school, I remember waving to a few students, leading to almost all the kids trying to get me to wave at them too, which was such a fun and unexpected game.
#2 Chatting with Future Authors
At each visit, I ended up meeting a few future authors in the crowd, and it always made me wish I could chat with them longer. I did an event at Hooray for Books with the store's youth advisory council, and since it was a smaller setting, I had the chance to really see what the kids were working on—from horror to realistic fiction—which felt really special to me.
#3 A Librarian Greeting Me with My Favorite Food
At my last school visit in Chicago, the spectacularly sweet librarian actually had an entire table with some of my favorite Korean food laid out on it. It was so surprising that I couldn't stop thanking her. I can never eat before speaking events, but you can bet I was scarfing it down at the airport.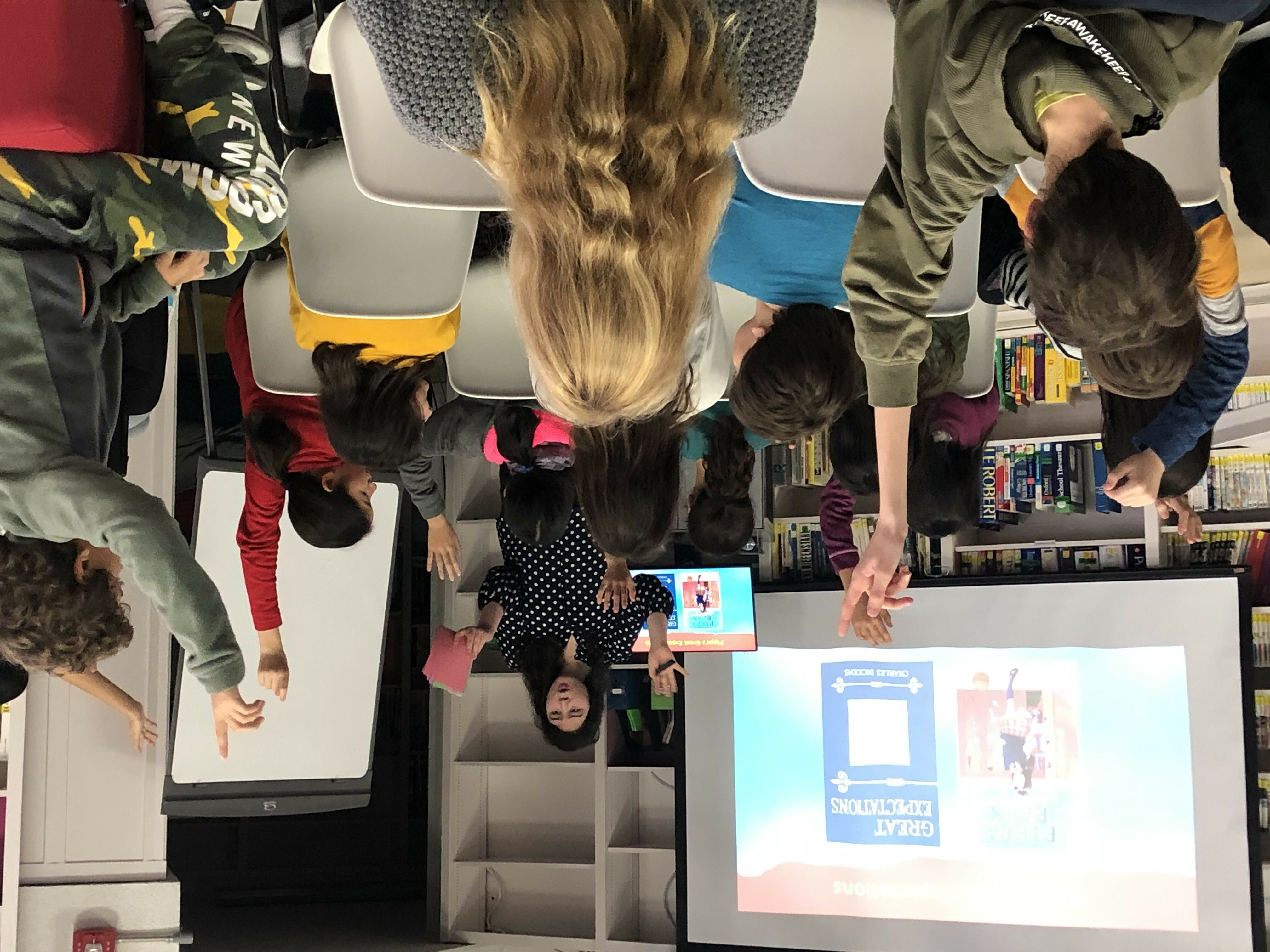 #4 Every Single One of the Q&As
The question and answer sessions are one of my favorite aspects of school visits. It's just so much fun to hear what questions the kids will ask. No matter how much you prepare for the zany ones, the kids will always throw curveballs at you. And they'll be hilarious. Two of my favorite unexpected questions include: "Does Pippa have a long-lost twin that comes back in the second book?" and "Does Pippa Park take place in the same universe as Peppa Pig?"
#5 Signing the Wall of Blue Willow Bookshop
I grew up in Texas, so I was psyched to be touring in my home state. Being able to sign the wall of the iconic Blue Willow Bookshop in Houston was something else entirely. I've signed many books but never a wall before. Even though I'm a klutz around ladders, I couldn't stop beaming.
I already miss so many elements of being on tour, and although it's nice to use a full-sized shampoo bottle again, if I got the chance to tour again, I'd have my bags packed in under a minute . . . and believe me, it's not just because I haven't gotten around to unpacking them yet.