Different Passions, Same Drive: Basketball in Pippa Park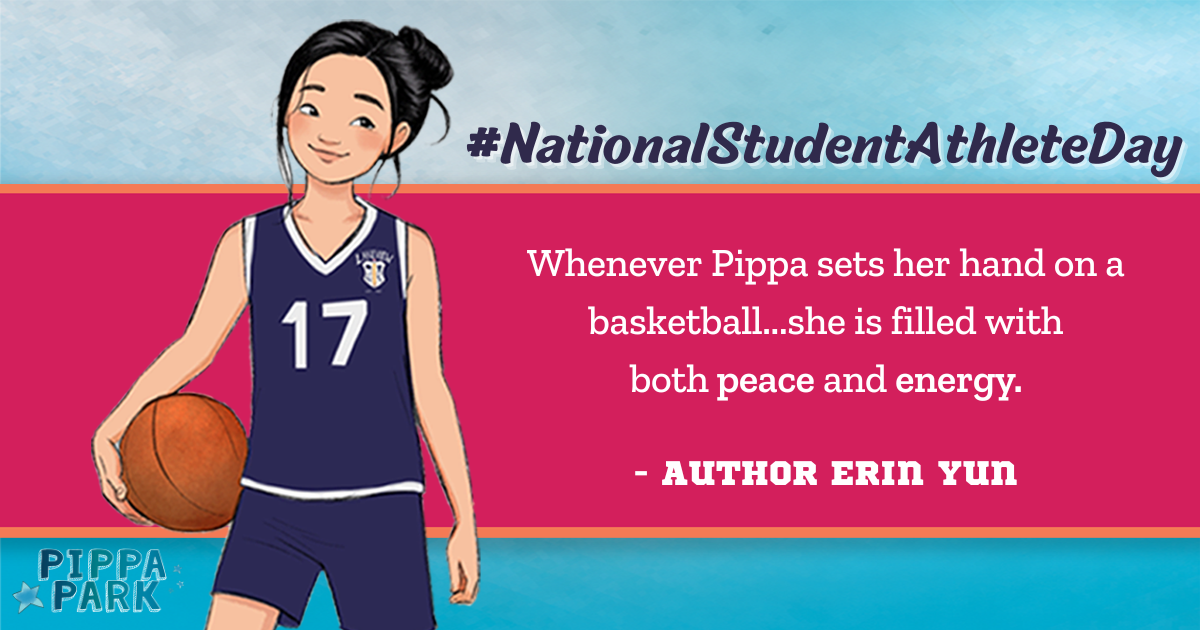 Today is National Student-Athlete Day! In my debut book,
Pippa Park Raises Her Game
, twelve-year-old Pippa Park is obsessed with basketball. Because of this, people often ask me if I played basketball in middle school, too. The answer is yes.... but I wasn't nearly as good as Pippa is! Nowadays, the only sport I can handle is typing really fast. In honor of past times, I wanted to share my own experience on the court as well as explain why I chose basketball for Pippa's passion.
When I was growing up, I was so excited each Friday during basketball season because I knew that it was game day. My dad used to come to my games, and he would sometimes shout things like "rebound, Erin!" from the bleachers. I found basketball fun, challenging, and a great way to stay active, but I wasn't the most competitive or aggressive player. I'm a somewhat shy person in real life, and my meekness extended onto the court. In high school, I traded in a jersey and gym shorts for an activity that suited me better—academic decathlon!
Even though my basketball career was short-lived, I decided Pippa would be a star player. I wanted to give her something to be passionate about: to motivate and excite her even when other aspects of her life were subpar. While writing, I drew upon my memories of middle school basketball and colored them in with research from today, like figuring out what positions best suited each character (small forward or point guard) and getting reacquainted with the terms and rules that faded from my memory.
The emotional side of basketball came more easily because engaging in sports and hobbies involves an underlying passion. I found it somewhat intuitive to transplant my feelings for writing over to Pippa's feelings for basketball.
Whenever Pippa sets her hand on a basketball, all of her other obligations fade from her mind, and she is filled with both peace and energy.
It is the thing that motivates and drives her, and it is always in the back of her mind. I get the same feeling when I'm two thousand words deep into a story at three in the morning. It's this similarity that helps me connect to Pippa. We both know what it feels like to be driven by an activity we adore.