Encourage Students to Explore AAPI Experiences with our Pippa Park Raises Her Game Discussion Guide & Anti-Racism Resource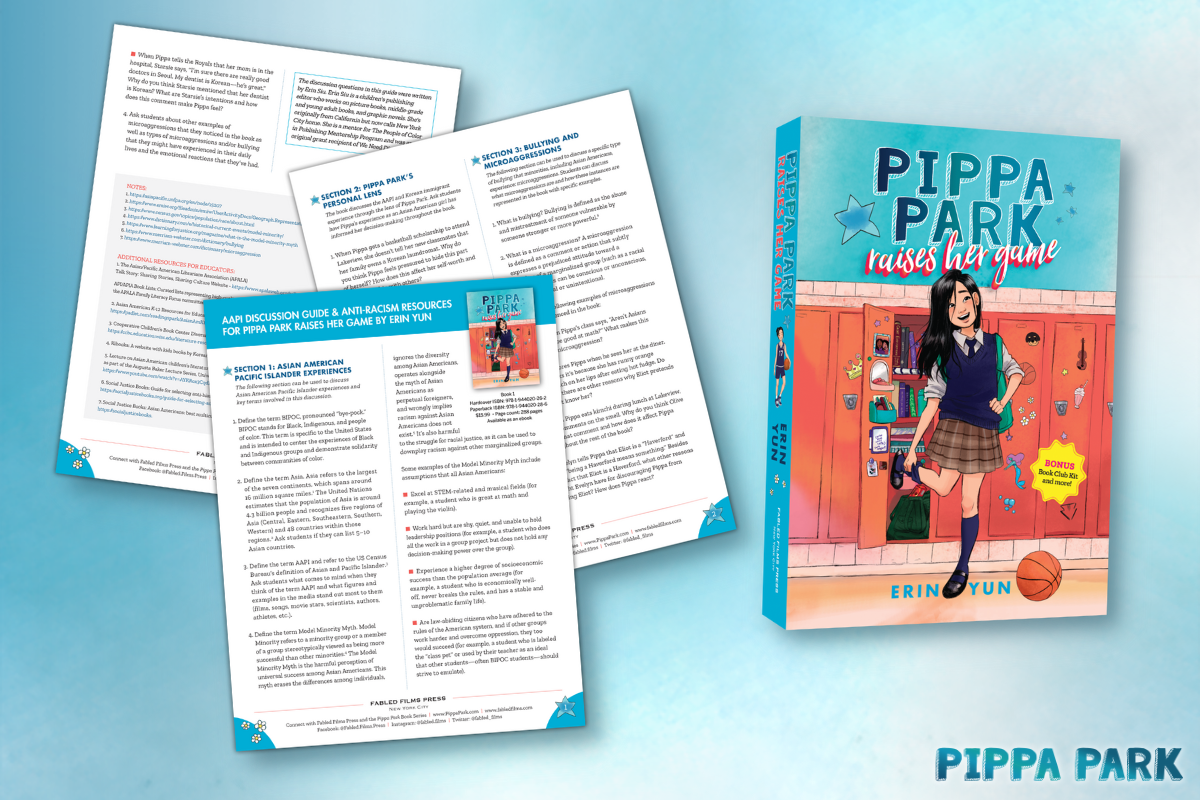 The AAPI community is vibrant, diverse, and full of stories to be told. With the rise in anti-Asian hate crimes, it's never been more important to be educated on issues Asian Americans face every day and exposed to different cultures.
May is Asian American Pacific Islander (AAPI) Heritage Month. It's an opportunity to learn about the history and experiences of the AAPI community and recognize the contribution Asian Americans have made to our culture. One way for students to explore the history, traditions, and experiences of the AAPI community is to read books that feature Asian American characters.
We recommend Pippa Park Raises Her Game for middle schoolers. In this retelling of Great Expectations, Pippa Park explores friendships, bullying, crushes, and family. She also gets a mysterious basketball scholarship to a private school and jumps at the chance to reinvent herself. But when Pippa begins to receive a string of hateful, anonymous messages via social media, her carefully built persona is threatened, and she has to discover who she really is.
An AAPI book discussion guide for Pippa Park Raises Her Game with anti-racism resources was developed to help educators define the language and key terms for their students. In three sections, these supplemental materials identify specific types of bullying Asian Americans experience—including microaggressions—and jump-start the conversation on how Pippa's experience as an Asian American girl has informed her decision-making throughout the book.
Section 1: An overview of an AAPI experience, identifies key terms and provides examples of the Model Minority Myth that happen in a classroom setting, helping students understand why this stereotype is harmful to Asian Americans and other marginalized groups.
Section 2: Pippa Park's Personal Lens discusses the AAPI and Korean immigrant experience through Pippa and poses several questions to students about how Pippa's background and experiences have informed her decisions throughout the book.
Section 3: Bullying and Microaggressions discusses the specific type of bullying that Asian Americans often experience: microaggressions. This section helps students identify instances of microaggressions in the book and challenges them to identify examples of microaggressions that they might have experienced in their daily lives and the reactions that they've had.
Although not every AAPI experience is the same, Pippa Park provides a unique window into AAPI history and culture. There has been a long history of Asian Americans in the US, from Filipino sailors who sailed here in the 1500s to Chinese workers who built the transcontinental railroad in the 1800s. However, AAPI history is often not taught in schools, and its diversity is often ignored. This anti-racism resource will help students further engage in discussions about an AAPI experience, explore its complexity and nuances, and offer insight into other cultures (or students' own cultures) that they might not have seen before.