Kimchi-Jjigae: A classic Korean stew recipe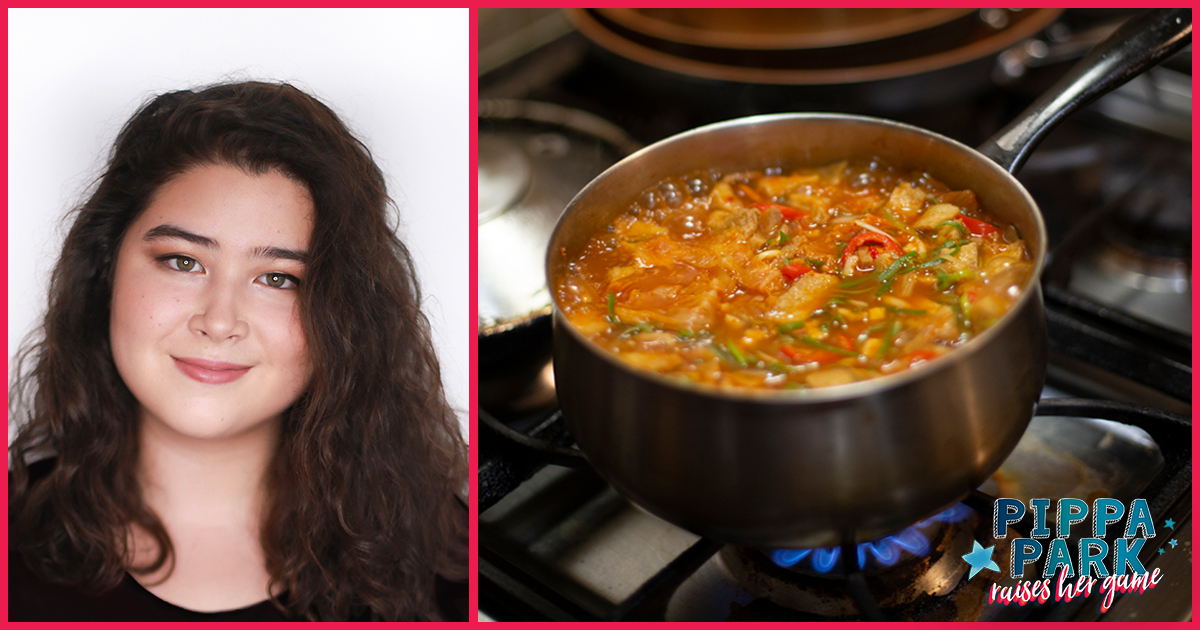 Here is my take on a classic Korean stew from my childhood—kimchi-jjigae! Kimchi-jjigae is a warm, cozy stew starring kimchi, a spicy, fermented cabbage. As a kid, I remember digging though my bowl of stew to find the tender bits of pork belly. But it's easy to substitute the pork belly for any protein in your refrigerator! Once the ingredients are prepared and chopped, this dish comes together easily. The biggest challenge? Try not to devour the whole pot in one sitting!
Watch my cooking video at
https://www.youtube.com/watch?v=iKQDoSM3TJg
Kimchi-Jjigae
Makes 4 generous servings | Prep time: 15 minutes | Cook time: 40 to 45 minutes
12 dried anchovies, guts removed
2 to 3 cups, kimchi, chopped, plus brine
2 strips pork belly, chopped in bite-size pieces
Salt and/or soy sauce
Freshly ground black pepper
2 to 3 garlic cloves, crushed or finely minced
¼ onion, roughly chopped
2 tablespoons gochujang
2 teaspoons gochugaru
¼ cup enoki, shiitake, or white button mushrooms, sliced (optional)
Fish cake balls (optional)
1 block firm tofu, thickly sliced in rectangle slabs
1. Place the dried anchovies in a pot of boiling water for about 20 minutes; when the liquid turns pale yellow, remove the anchovies and strain them from the stock.
2. Place the kimchi into the pot, add the brine, and cook on medium-high heat.
3. Season the pork belly with salt and pepper.
4. Add the pork, garlic, onions, gochujang, and gochugaru to the pot. If you like, you might add other ingredients, such as mushrooms or fish cakes.
5. Turn up the heat until it comes to a boil, then reduce to a simmer. The pork will need about 15 minutes to cook.
6. After about 5 minutes, add the tofu (then continue to cook approximately 10 more minutes).
7. Taste your broth and season with salt or soy sauce, according to your preference.
8. Serve with a bowl of rice and enjoy!