Book Review: Other Words for Home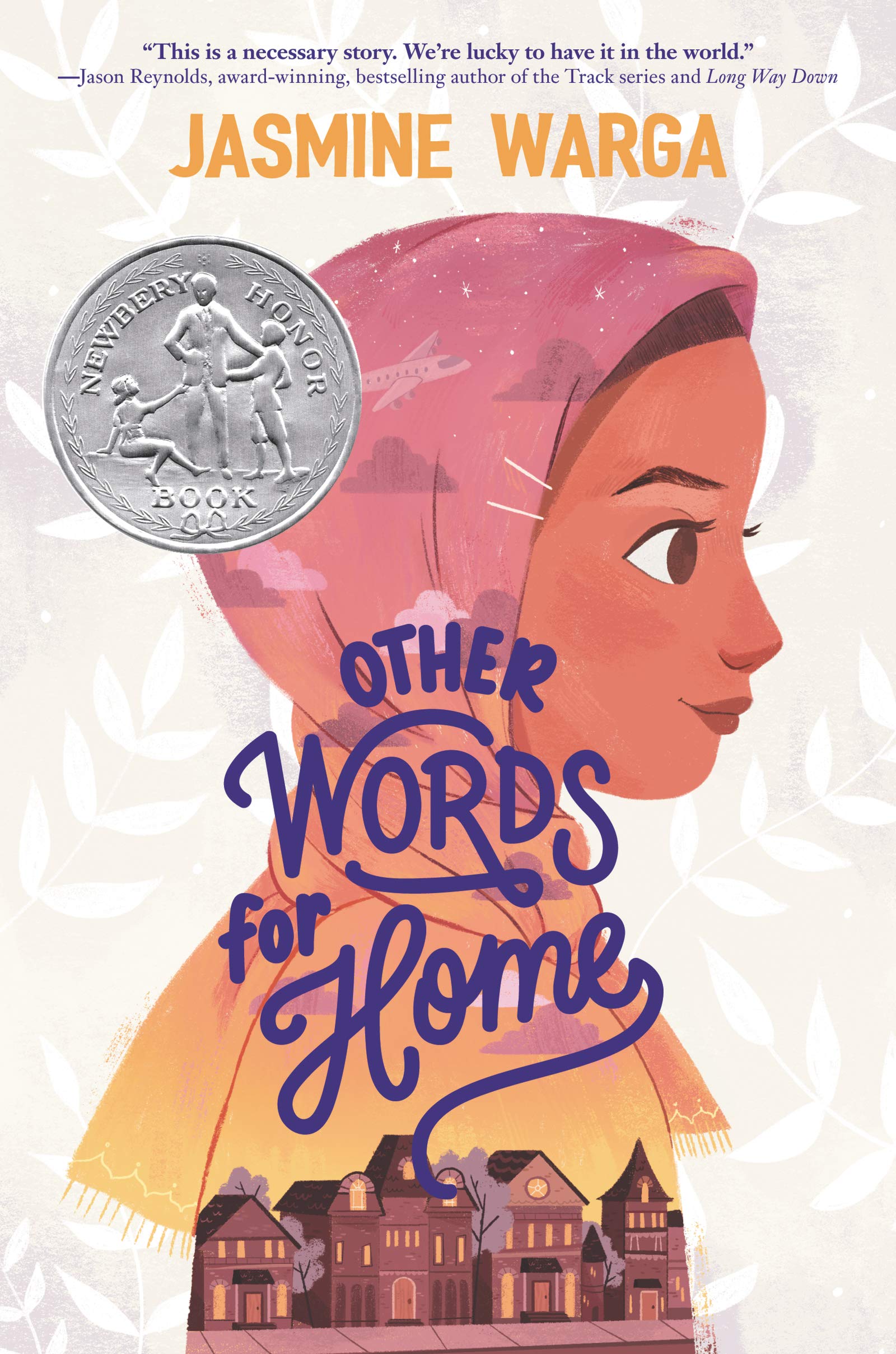 Jasmine Warga's Other Words for Home was recently named a Younger Readers Category Honor Book in the 2020 Walter Dean Myers Awards for Outstanding Children's Literature. Told as a prose poem, the book is full of beautiful and powerful language, and readers will find themselves immediately immersed in the life of a young Syrian girl named Jude.

Jude lives in a city on the sea in Syria, where she dreams about being a movie star and sings Whitney Houston power ballads with her older brother, Issa. But when the situation in her hometown starts to become precarious, Jude and her pregnant mother head to Cincinnati, Ohio, to live with Jude's uncle, leaving Issa and her father behind. In America, Jude struggles with being separated from her family, Islamophobia, and her new label of "Middle Eastern," but she also finds pockets of joy, from trying out for the school play to connecting with new family members.
Jasmine Warga's prose in Other Words for Home is absolutely gorgeous and captivated me from the start. Each page contains a new jewel. Sometimes, I found beauty in the elegant simplicity of her words, such as when Jude muses: "America / like every other place in the world / is a place where some people sleep / and some people / other people / dream." Other times, it was her apt proverbs and metaphors, like when Jude's cousin calls her lucky, and Jude thinks: "There is an Arabic proverb that says: / Her luck splits open rocks. / I am still waiting to feel like the force / and less like the rocks."
Jude is a compelling protagonist—caring, realistic, and simultaneously confident yet vulnerable. Her insights are wise, and her interest in Sandra Bullock movies had me smiling. The supporting characters are also well developed. While Jude's bond with her older brother, Issa—who stays behind in Syria to help the protestors—was completely heartfelt, it was actually the evolving relationship between Jude and her cousin Sarah that intrigued me the most. While Sarah is less than welcoming to Jude at first, slowly we see that Sarah envies aspects of Jude—such as the fact that Jude speaks Arabic and understands the conversations between her mom and her uncle, while Sarah cannot. The tension, the moments of sweetness, and the family ties between the two girls add yet another fascinating dynamic in this multilayered book. Although it only takes a couple hours to finish Other Words for Home, the words will remain with you for far longer.
Disclosure: I am an affiliate of Bookshop.org and I will earn a commission if you click through and make a purchase.