Pippa's Picks: K-Pop Songs Inspired by the Pippa Park Series!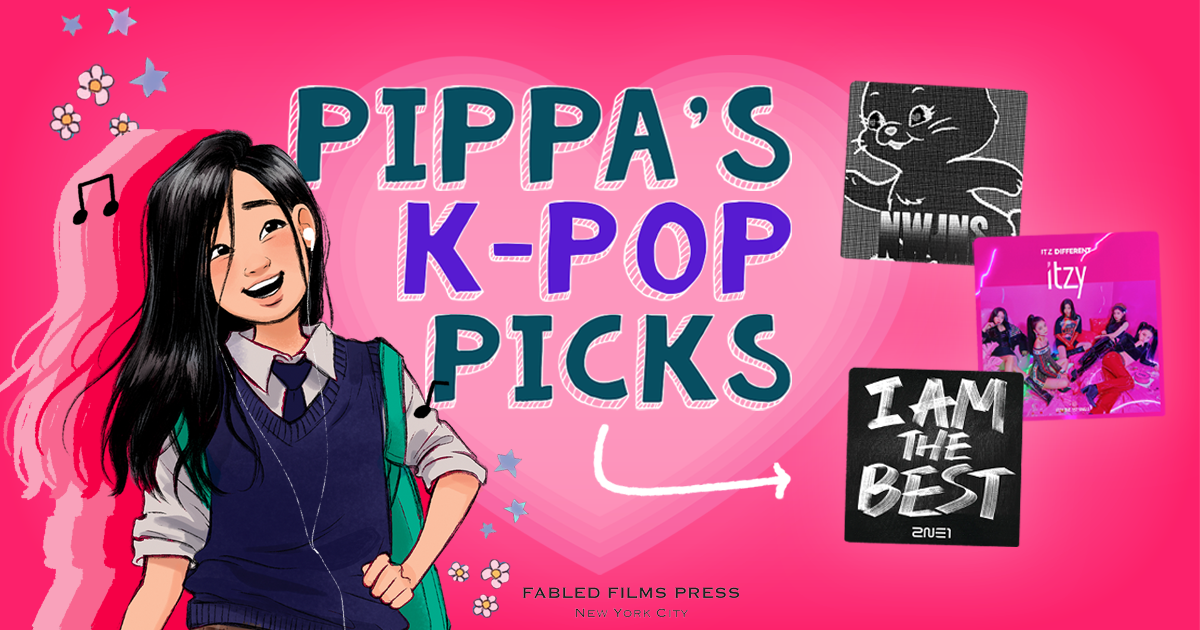 Songs have a way of capturing every emotion and even bringing back memories. Here are some K-pop songs inspired by the themes of the Pippa Park series that we think Pippa would listen to. If you pay close attention, you'll notice that Korean pop music makes several appearances throughout
Pippa Park Raises Her Game
and
Pippa Park Crush at First Sight!
Whether you're looking for an upbeat crush anthem or an energizing confidence booster, keep reading to find out which one of "Pippa's Picks" will be the next soundtrack to your reading.
"
OMG" by NewJeans
This song will have you thinking about your own "crush at first sight!" With Valentine's Day just around the corner, we think Pippa Park will definitely be listening to this on loop (especially since Pippa's got not one, but TWO valentines on her mind).
"I Am the Best" by 2NE1
The empowering message and catchy beat of this throwback song are sure to boost your mood and your confidence! We imagine this is what Pippa listens to while gearing up for her next big basketball game.
"DALLA DALLA" by ITZY
This song is all about celebrating what it means to be yourself and embracing your individuality, which is just what Pippa Park learns in the books. Our favorite lyrics? "Don't measure me by your standards alone / I love being myself, I'm nobody else!"
You can create your very own book playlist by checking out the
Pippa Park Tween Book Club Activity Kit!