Mini Movie Reviews: Parasite and P.S. I Still Love You
I am a huge book and television person. However, for whatever reason, I tend not to watch as many movies. But the last two films I've watched have been Parasite and To All the Boys: P.S. I Still Love You, and although polar opposite in tone, both had me thinking: I definitely need to watch more films. And since Parasite just won the Academy Award for Best Picture, I decided to do a double-feature review.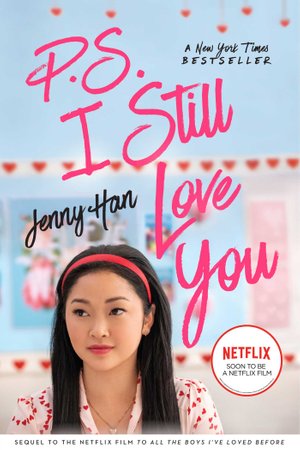 Parasite:
This movie was easily my favorite one of the year. Directed by the brilliant Bong Joon-ho, I wish I could watch this movie at least three more times, just to take in more of the background details and the cinematography. Without giving too much away, the movie follows the struggling Kim family, who, with a little finesse and manipulation, manage to replace the current staff of the wealthy Park family. However, the secret they discover inside the Parks' house quickly takes this film down a dark path that showcases a painfully smart critique of capitalism, in a tense, horror-movie setting. With amazing acting, masterful visuals, an unsettling score, and layers of meaning, I couldn't think of anything I didn't like about Parasite.
Bonus fun fact: For some reason, my mom thought this movie was a light comedy when she went to see it in theaters, and was very confused.
To All the Boys: P.S. I Still Love You:
Ever since Jenny Han's book, To All The Boys I've Loved Before, was adapted into a Netflix movie, fans have been waiting for the sequel to come out, and it definitely didn't disappoint. Lara Jean is back with a new love triangle – this time between the adorable jock Peter Kavinsky, and the more intellectual John Ambrose McClaren. Peter had an entire movie to win my heart, so John Ambrose was behind from the start, but it was a lot of agonizing fun watching Lara Jean bounce back and forth between the two guys (with her own jealousy creating problems, as well as several communication mishaps).
While I'm not a huge rom-com person, seeing little pockets of Korean food and culture in a young adult romance movie was great, and literally every one of Lara Jean's outfit choices made me wish I had an eighth of her style.